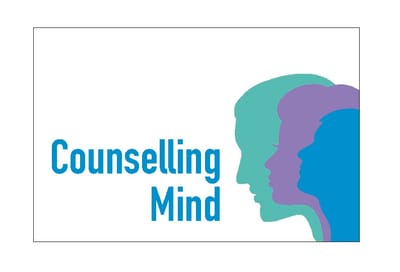 For your information


Core Qualifications
Supervision skills Certificate.Level 2. SCAccred.(AAC)
Certificate In Managing Stress with Mindfullness
Level 4 Advanced Cognitive Behavioural Diploma
Level 7 Post graduate diploma in Integrative humanistic counselling (Pg. Dip.Int. Coun)
Certificate in counselling skills (Foundation level)
Diploma in Cognitive Behavioral Therapy Skills (Dip.Cbt)
Diploma in counselling children & young people (Dip. Coun.ch.yp)
Cruse Bereavement Care Certificate in Major incident response,
Cruse Bereavement Care accredited certificate in bereavement awareness skills.
Certificate in bereavement care, (Cruse)
British psychological society Certificate in clinical supervision (BPS),
Open university foundation Certificate in Health & social care (HSC Open)

Additional qualifications
Diploma in child counselling (OA.Dip)
Diploma in counselling children and adolescents (Dip.ch,adl)
Certificate in Family dynamics

Professional Memberships/Accreditation/Affiliates
Accredited Psychotherapeutic counsellor (NCS)
Registered Member of The BACP (British Assoc of counselling & psychotherapy) (MBACP)
Member of the BABCP
Affiliate counsellor for CBT Health.
Mates In Mind Counsellor
The Mix Online Counsellor
Key counselling worker NHS

I have professional indemnity insurance.


I use both the NCS code of practice and the BACP good practice in action code of ethics. Therefore ensuring that you get the best possible counselling, within a framework that is ethical, confidential and supportive. I also use professional development of supervision on a once a month basis.

Supervision: A specialised and reflective form of mentoring process for all counsellors.

Past issues that have been engaged with in counselling

Presenting issue/s have been vast and varied, but below is a synopsys of some of those that I have worked with from the past and continue to work with. You may be finding that one or more may be happening to you or maybe your experience right now is different from what I have placed here. But Please be reassured that I have the experience and knowledge to be able to help you through any difficult time that you may be experiencing.

Anxiety with constant intrusive thinking, Anger, Attachment issues beginning from childhood, Bereavement, grief & loss, Depression with a low mood, Bullying either at school or in the work place, Emotional abuse, from a partner or a parent, neglect from childhood, Family issues, such as communication disorganisation & interpersonal relationships, Low self esteem, Low self worth/value/confidence, Childhood negelct & emotional abuse, Panic attacks, with dizzyness, constant thinking, sweating, and fear, Relationship issues with miscommunications, not hearing the other person, meaning and content, Post natal depression with fear of harming self or child, Seperation and divorce, with loss & aloneness, Loss of job, pet, financial status, Stress associated with sleeplessness, anger, restlessness, lack of self appreciation.